Easyflow @ Grand Designs Live 2019
Easyflow & Robbens Systems Attend Grand Designs Live 2019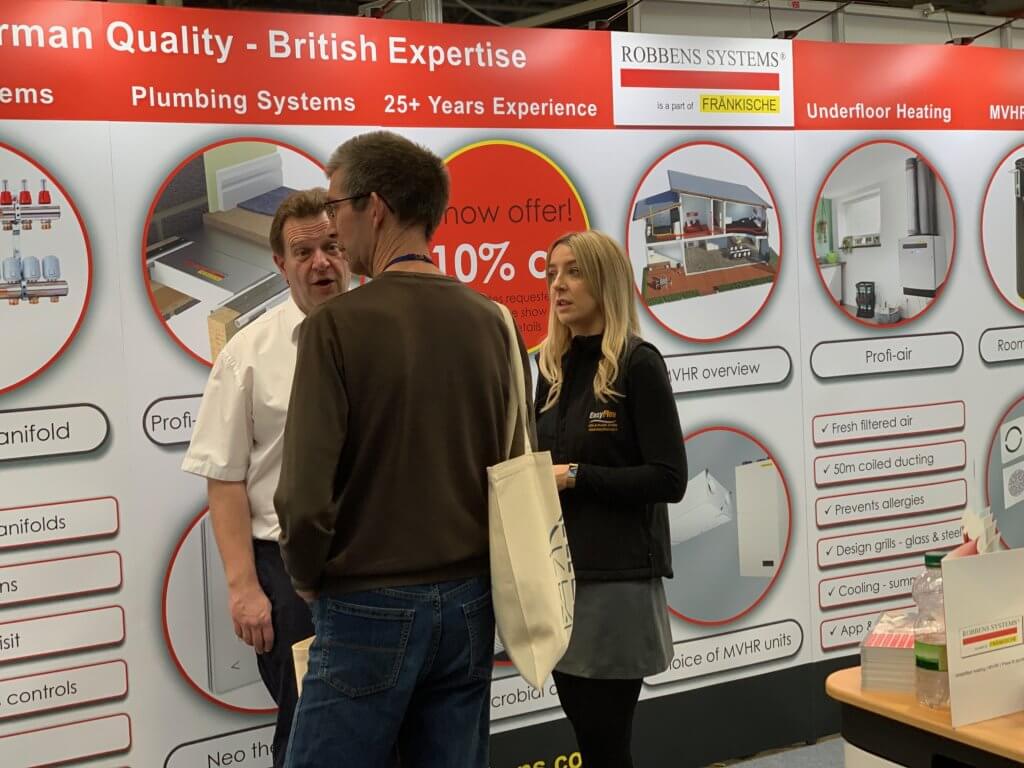 Whether you're starting out on your first renovation, building a new home, adding the finishing touches or simply looking for inspiration, Grand Designs Live is a must-visit event. The event was presented by design specialist Kevin McCloud, offering top advice – innovative products and eco-solutions for the home. Over 400 companies attended this event.
Why Visit Grand Design Live?
Grand Design Live is a great way to meet industry experts and learn more about improving your home. Whether you are looking for eco-friendly installations such as wet underfloor heating systems – there is a company that can help you. We attended Grand Design Live 2019 in Birmingham with our close partners, Robbens Systems® to inform the public and other members of the industry about our liquid screed and underfloor heating solutions.
Easyflow were proud to attend the event with our very close partners – Robbens Systems®
Our Relationship With Robbens Systems®
Robbens Systems® are the only UFH supplier that we trust and we have therefore built an excellent relationship with them over the years. They offer excellent technical support offering top-quality components with a brilliant service. We are Robben's recommended installer of underfloor heating systems and work closely with the team to provide our clients with innovative underfloor heating and liquid screed solutions.
If you are interested in finding out more about our close relationship with Robbens Systems® – have questions about any of the trade events that we are going to be attending or want to find out more about our UFH and liquid floor screed solutions – get in touch with a member of our friendly team today!