Underfloor Heating Installation
Underfloor Heating Installation – Information
When looking into installing an underfloor heating system – you may be wondering about the logistics and process of installing underfloor heating. As your underfloor heating system is designed to heat your home – correct installation is of the utmost importance to ensure that your underfloor heating system is running correctly.
This is why it is highly important to install your underfloor heating system by utilising professional installers or having access to close consultation if you chose to install the system yourself. Wet underfloor heating systems require little to no maintenance if installed correctly however – this is why it is so important for the installation to be carried out correctly so you don't have to deal with issues later down the line.
Our Preparation Guide
For the Full Guide – Visit User Preparation Guide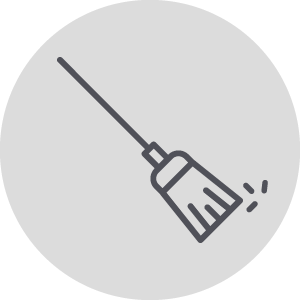 Step 1
Remove ALL dust and debris from the floor surface.
Step 2
Place insulation, ensuring ALL high/low points are removed from the sub-base so that the boards are laid flat.

Step 3
A polythene separating membrane is required with all liquid screeds. Lay the polythene and make sure that it is free from punctures and creases. Overlap the joints, then seal with duct tape to avoid leakages. Allow the polythene to continue up the walls to the full depth of the screed. Make sure that the polythene fits tightly into the corners, securing with additional tape if required.

Step 4
Place a 5/10mm expansion foam around the perimeter in all rooms using tape to secure it to polythene. The floor is now ready to pour liquid floor screed which will be able to secure the underfloor heating system and attach within the floor. Prepare the system with the highest standards possible to ensure that there are no issues down the line and to ensure that your system will require little to no maintenance in the future.

Step 5 For underfloor heating with clipped pipes.
Please skip this step if you are using a Tray System. 
All pipes to be clipped securely, piercing the insulation. The clips are self-sealing, so will not leak when EasyFlow liquid floor screed is poured. Water systems should be filled prior to the application of EasyFlow liquid floor screed.  The purpose of this is to reduce the risk of the pipes floating when the screed is poured.

Step 6 For underfloor heating with a tray system.
Please go back to Step 5 if you are using a clipped pipe system. Plumbers merchants will usually supply a polystyrene-backed cardboard expansion strip with the trays. It is recommended that polythene separating membrane is still used using this method of installation to ensure that a proper tanking of the area is provided.
Enjoying Your Underfloor Heating System
As discussed, once your underfloor heating system is installed – you are able to enjoy even heating at the touch of a button on your thermostat. Underfloor heating is a much more effective alternative to traditional heating due to even heat distribution. The removal of radiators also results in a heating system that is better for those who suffer from dust allergies or other allergies. You are also able to save space by removing radiators from rooms across your home.
Should you require advice on underfloor heating installation or want to find out more about installing an underfloor heating system then get in touch with a member of our friendly team today. We can offer advice on installing your underfloor heating system as well as discuss our user preparation guide in further detail. Use an online contact form on our website or telephone now if you require other information.