History of Underfloor Heating
The History of Underfloor Heating Discussed by Easyflow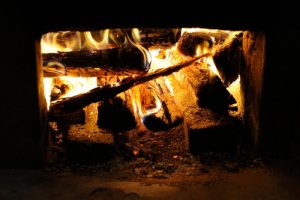 Underfloor heating throughout history has been used as a luxurious heating source throughout time right until up to the modern day. Although modern innovations have made underfloor heating more accessible to a wide range of homeowners, they were certainly luxurious additions to properties in the past.
In this article, we take a look at some of the civilisations that invented, innovated and produced underfloor heating systems as well as how this has been adapted to the modernised underfloor heating systems that exist on the market today. If you are looking to find out more about underfloor heating systems then enquire with Easyflow using an online contact form on our website or telephone now on: 01743 298001
Who Invented the Underfloor Heating System?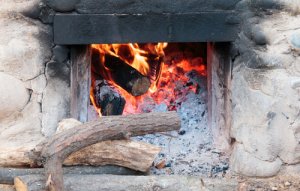 The earliest underfloor heating system was discovered in modern-day North Korea. These systems were thought to have been invented in 5,000BC! These floors were either heated or baked which would later be coined as an 'ondol' or 'warm stone' around the end of the 19th century. Evidence suggests that early ondols initiated as gudeul which was essentially a cooking and heating system in the home. When a fire was lit inside the furnace to cook, the flame would extend horizontally due to the fact that the flue entry was situated beside the furnace. If the smoke was to travel upwards then the fire would extinguish too quickly and would not be able to cook food for long enough. Then a series of passages would guide the flame with the smoke with entire rooms being built on the furnace flue to create rooms that could enjoy underfloor heating!
By 3,000 BC, the Koreans were using a fire hearth system which was used as a form of heating system as well as an early iteration of an oven. It has also been thought that a double hearth system was being used in 900 BC with one hearth being used for cooking and another as a heating system. The Ancient Romans & Greeks are well documented as having used underfloor heating systems in the form of hypocausts. These systems raised the floor with pillars while hot air passed through the space beneath to heat the flooring.
The Movement Towards More Advanced Underfloor Heating Methods
By 500 AD, there was a noticeable difference in comparison to Asian and European underfloor heating systems. Europeans' heating system of choice was the open fire system whereas the ondol was being developed even further in Asia. The homes of the upper class and palaces utilised a more sophisticated form of the gudeul by around 700 AD. Hypocausts were used extensively in both public baths and private homes in countries around the Mediterranean. When we observe underfloor heating systems in 1400 AD, we see extensive and sophisticated hypocausts such as the Turkish Baths built by the Ottoman Empire.
A Throwaway Discovery Leads to an Invention Vital for Modern Underfloor Heating Systems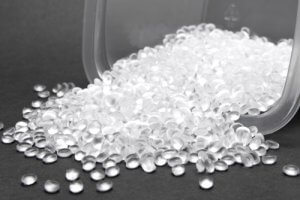 In the 19th century, extensive research was being put into developing the modern central heating system using water boilers and piping systems. This included research into thermal conductivity, surface reflectivity and surface emissivity. A discovery that was a throwaway at the time would lead to the discovery of the most widely used plastic in the world. Hans von Pechmann in 1899 found a waxy residue at the bottom of one of his test tubes when carrying out an experiment. His colleagues Eugen Bamberger & Friedrich Tschirner coined this waxy residue as polymethylene. This was discovered during the autodecomposition of diazomethane in ether. This polymer is virtually identical to polyethylene. Polyethylene was obtained by Eric Fawcett & Reginald Gibson in 1935 which saw industrial use of polyethylene in 1939 as use for insulators for radar cables in the second world war.
Polymethylene was thrown away after its discovery in 1899 but would become a vital component in wet underfloor heating systems. The concept of the hypocaust was still in use as late as 1904 which can be seen in the underfloor heating system that was utilised in Liverpool Cathedral in 1904.
The Modern Underfloor Heating System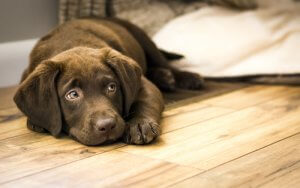 The 1940s in the US saw a large scale building operation that installed radiator water based heating systems into a number of new homes. This proved that these types of heating systems could be incorporated into any design project and would pave the way for the modern central heating system to be installed in a huge amount of homes. In the 1960s, we see the first wet underfloor heating system being invented in Canada. By the 1980s, underfloor heating systems were becoming common place all around the globe with Korea being arguably one of the leading users of the system as nearly all residential buildings had underfloor heating systems installed. Underfloor heating systems were being used more and more as heating methods for residential buildings and saw increased use in non-residential buildings in Scandinavia.
How an Underfloor Heating System Works Today
There are two types of underfloor heating system used extensively today. These come in the form of wet underfloor heating systems and electric underfloor heating systems. The wet system pumps warm water by using piping under the floor whereas an electric underfloor heating system uses electric coils which are placed under the floor. Once a system that was associated with expensive buildings and complexes, underfloor heating systems have become a highly popular heating system for homes across the UK. Due to the fact that underfloor heating systems have become more accessible, they are also becoming a common feature in new-build properties. This is due to the fact that the design of underfloor heating systems can be incorporated in to the build of the property. This shouldn't put you off if you are considering underfloor heating in an older property however. You are still able to install underfloor heating systems in older properties and enjoy the benefits of underfloor heating. Removing radiators is a way to increase space in rooms in your property which is also a great benefit.
What can the Past Teach us About Underfloor Heating Systems?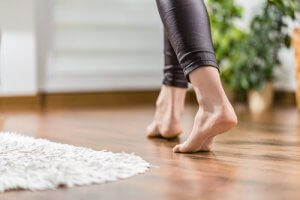 Although an underfloor heating system seems like a highly modern invention, the history of underfloor heating systems spans thousands of years. From considering the past and how underfloor heating systems operated, we can begin to draw conclusions as to why these are such popular heating systems today. Your underfloor heating system can also be used as a replacement system to other conventional heating methods such as central heating systems that use radiators. You will typically enjoy more even heat distribution and there won't be any cold spots or draughts in the room that is being heated!
Luxurious and comfortable as well as efficient – underfloor heating systems are a great consideration for your home. Although many feel as if an underfloor heating system may not be suitable for their homes, the reality is that underfloor heating systems are suitable for a huge range of homes. When installed in tandem with liquid floor screed, you are able to install underfloor heating systems on a wide range of different types of flooring.
If you are thinking about installing an underfloor heating system in your home then contact one of our underfloor heating experts today!