7 Underfloor Heating Myths
Underfloor Heating Myths Investigated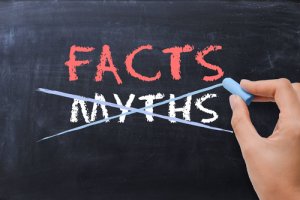 Although you may know about all of the benefits of an underfloor heating system, you may be asking when it's time to make the decision and have an underfloor heating system installed. There are also several myths that surround underfloor heating systems that may lead you to be confused or potentially unaware of the full benefits of your new underfloor heating system.
We have compiled some common myths around underfloor heating systems, ranging from difficulties in installation to the way in which an underfloor heating system works. If you still have any questions around an underfloor heating system or have a myth that you want answering then enquire with our team of underfloor heating experts today or telephone now on: 01743 298001
But What are the Features of an Under Floor Heating System?
Before we begin, you may have some questions about underfloor heating systems before finding out more about the myths that surround them. Your underfloor heating system is a highly effective heating system which can be used to effectively heat entire rooms efficiently. By opting to use an underfloor heating system, you can also remove the need for traditional heating systems such as radiators. This allows you to remove bulky radiators from your rooms in favour of a comforting and hidden heating system.
There's a lot of benefits when you choose to install your underfloor heating, such as a reduction in energy bills and impact on the environment. As environmental responsibility is becoming more and more important – many are looking for more cost-effective and environmentally responsible heating systems. As a result – the underfloor heating system has become a champion among the options available, especially when integrated at the end of new-build construction projects.
A wet underfloor heating system operates by integrating with your boiler over a long series of pipes. Your heating system brings out the full potential of your boiler, especially when compared to more traditional methods. Once the system is plumbed into your boiler and installed underneath the floor of your selected rooms then you can use the thermostat that is also installed to control the heating of your property.
So now that we have discussed the basic features and uses of your underfloor heating system, let's move onto the myths that surround underfloor heating and offer you further advice to help you choose your underfloor heating system.
Myth 1 – Underfloor Heating is Only For Expensive Buildings & Properties
One of the most common myths that circulates around underfloor heating is that it is a luxury addition to a building or property and is not affordable. Although in the past, famous hotels and buildings boasted that they had underfloor heating systems installed, the systems are much less expensive to install in the modern day and are still a wonderful way to heat your home. Although they are a significant investment – your underfloor heating system will perfectly integrate with a new build property or an older property that is being renovated.
Therefore, it's viable and a fantastic investment which can be used to cut down on energy bills and make your heating much more effective. 
Myth 2 – Underfloor Heating Takes Ages to Heat Up
Another myth is that your underfloor heating system takes a while to heat up once you turn the system on. This myth may exist because traditional heating systems tend to take a while to heat up before your room is warm however your underfloor heating system heats your room evenly and effectively. Due to the fact that your underfloor heating system has a thermostat installed, you can set your underfloor heating system to operate at certain times, meaning that you are always greeted to a lovely and comfortable warm floor without having to wait.
Myth 3 – Underfloor Heating Has to be Installed in Multiple Rooms
You can choose to have your underfloor heating system installed in a number of rooms in your property. Popular rooms include bathrooms, bedrooms or living rooms. You can choose to have underfloor heating installed in a single room if you want this so the myth that you have to have your system installed in multiple rooms is false.
Myth 4 – Underfloor Heating Can Only be Installed in New Build Properties
Underfloor heating systems are often installed in new build properties as they can be factored into the construction process. As flooring is likely being constructed, a liquid screed floor can be installed with an underfloor heating system while construction is going on. The fact that liquid floor screed is fast to pump, dries quickly and can be walked upon in 24-48 hours means that it's a fantastic material to use. 
You can install underfloor heating in an older property, especially if you are carrying out renovations. As mentioned, many opt for liquid floor screed for the benefits that this material brings to your underfloor heating system and the effectiveness of this material during construction projects. Therefore, underfloor heating is perfectly suited for new build and historic properties.
Myth 5 – Wet Underfloor Heating Systems Can Leak
There's a slight amount of truth to this myth. However, if installed correctly – your underfloor heating system will definitely not leak. If your underfloor heating system is not installed correctly then you may be at risk of leakage. This is why it's vital to use a highly trusted underfloor heating company to install your underfloor heating system as otherwise you may be at risks to faults later down the line.
Myth 6 – Wet Underfloor Heating Systems are Expensive to Run
When thinking about underfloor heating, some do not differentiate between electric underfloor heating and hydronic (wet) underfloor heating. Electrical underfloor heating is known to be an expensive heating option as electricity is at a much higher cost per unit than gas. Should you be running a wet underfloor heating system with an electric boiler, this system tends to still be a much more expensive option. The system also uses more energy increasing costs. You may be tempted by lower installation costs but the system is around 3 times more expensive to run than a wet underfloor heating system.
Wet underfloor heating systems heat water at much lower temperatures than traditional heating systems which means that they use less energy. This means that wet underfloor heating systems are cheaper to run and therefore save you money on energy bills. They are also better for the environment as they use less energy.
Myth 7 – Underfloor Heating is Very Difficult to Install
Some think that underfloor heating is a highly complex and difficult system to install and therefore don't recommend these heating systems to homeowners. However, expert installers are highly adept at installing underfloor heating systems and they are designed for ease of installation. This means that you shouldn't be put off when thinking about installing an underfloor heating system!
When Should I Decide to Install Underfloor Heating System?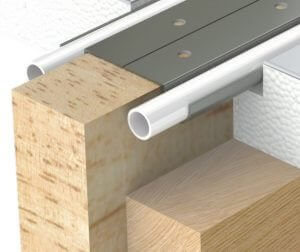 If you want to enjoy all of the benefits of underfloor heating, want to get rid of your traditional heating or are looking for a cheaper to run & more efficient heating system then wet underfloor heating is ideally suited for you. To arrange for your new underfloor heating system, enquire with our team of underfloor heating experts today or telephone now on: 01743 298001