Floor Screeders Liverpool
Floor Screeders in Liverpool Discussed by Easyflow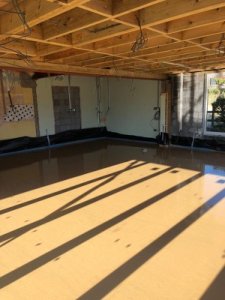 Offering a wonderful range of diverse flooring options, liquid screed is the ideal solution for a wide variety of different flooring projects. Whether you are carrying out a domestic flooring project for your property or a commercial project which requires fast drying times, liquid screed is ideally suited for all of your flooring needs. Easyflow are one of the leading floor screeders in Liverpool and have helped our customers install a wide range of screed floors as well as underfloor heating systems. In this article, we will discuss how you can use liquid screed in various projects as well as why liquid screed is ideally suited for flooring or underfloor heating. If you are looking for floor screeders in Liverpool or underfloor heating Liverpool then enquire with Easyflow today using an online contact form on our website or telephone our team directly now on: 01513176072
Floor Screeders for Domestic Flooring
If you have found that you have uneven flooring in your property, want to re-design and change the finish of the flooring that you currently have in your home or wish to install an underfloor heating then liquid screed is a innovative and effective solution. If you're specifically looking for a floor or screed that completely compliments your underfloor heating system then anhydrite liquid screed is the perfect place to start. There are a variety of options available with anhydrite screed that ensures that you have extra strength for shallower applications. The potential to install your underfloor heating system with anhydrite screed guarantees improved thermal performance.
For flooring solutions where you aren't necessarily installing an underfloor heating system, liquid screed is the perfect product. Liquid screed provides fast, efficient and precise floor covering which ensures that you can lay the perfect flooring area in your property. If you have an uneven floor then you can use liquid screed to level your floor and after this is complete you can install a finish of your choosing, allowing you to install the floor that best suits you.
Further Domestic Applications of Liquid Screed
Apart from installing underfloor heating in your property or laying a liquid screed floor, there are further applications of liquid screed for areas in your property. Liquid screed can be used for garage flooring for example to level the garage area and can even be used to install underfloor heating in your garage area or to level the flooring. With the various applications of liquid screed, you are able to install this flooring quickly. With liquid floor screed being less labour intensive than more traditional methods, you can have a quick turnaround with less labour being required. The fast drying time of liquid screed is also extremely beneficial with the ability to be able to walk upon the laid screed within 24 hours of laying. This ensures that if there are other tradesmen carrying out work at the same time then the disruption caused to them will be minimal. Flowing concretes and self-compacting concretes (SCC) are an innovation to traditional concrete. When dealing with depths in excess of 75mm or for garage floors Easyflow are able to recommend the use of a cement based liquid floor screed which can be pumped applied and laser leveled for a precise floor finish.
Floor Screeders for Commercial Flooring
With the low shrinkage of liquid screed, when your new screed flooring is laid there will be no cracking which may be the cause with more traditional methods. The benefits of the speed of installation of liquid screed is also important for commercial projects. Time is likely of the essence during a commercial flooring project as you will want to minimise the disruption caused as well as ensure that your premises are up and running as quickly as possible. The speed of installation, as well as the fact that you are able to walk on the screed floor within 24 hours of insulation, ensures that disruption is kept to a minimum. It's more than likely that you have other tradesmen also present during a commercial project as mentioned when discussing liquid screed for domestic applications. The preparation of the flooring for liquid screed is very important and this will be of the essence during a commercial liquid screed flooring project. Preparation is the key to a successful installation, Easyflow can supply and fit the materials required to prepare your floor for a liquid screed.
Why is Anhydrite Liquid Screed So Effective for Underfloor Heating?
Anhydrite flowing screed is a blend of a binder, special additives and selected aggregates mixed with clean potable water to produce a pumpable self smoothing, flowing screed. Anhydrite liquid screed increases the thermal efficiency of your underfloor heating system, allowing for a more even distribution of the heat that is emitted from the UFH system. Liquid screed is also a highly effective. This not only makes your UFH system more efficient but also saves you money on energy bills. Your underfloor heating system can be used in both domestic and commercial applications with underfloor heating systems becoming more and more popular for a variety of different properties and premises.
The Applications of Underfloor Heating & Liquid Screed
With the variety of underfloor heating systems that are available, it's possible for you to install an underfloor heating system that suits you perfectly. As anhydrite liquid screed makes your underfloor heating system more effective and more efficient, we highly recommend using this type of screed when installing your underfloor heating system. You are able to level uneven areas as well as install underfloor heating systems in any area of your property or business premises that are able to support the installation of these UFH systems. When you are considering the installation of your underfloor heating system, it's important to consider the screed flooring in which you will be installing your underfloor heating system. Carefully considering and planning the installation of your liquid screed flooring and underfloor heating system is the key to installing a heating system that suits you that has many additional benefits when compared to more traditional heating systems.
Can I Have a Liquid Screed Floor Installed During a Renovation Project?
Although some may think that liquid screed floors need to be installed during the start of the construction process, you can actually arrange for liquid screed flooring to be installed as part of a renovation project. Liquid floor screed is the perfect material for the job as it allows you to level uneven floor surfaces and also to add the desired floor finish that you want for your room. As discussed, liquid floor screed is also ideally suited to install your underfloor heating system as this material offers superior thermal efficiency compared to other materials.
Liquid Floor Screed For New Build Properties
As well as being ideally suited for renovation projects, liquid floor screed can also be used during the construction of a new property. This is again ideally suited due to the fact that you can level out flooring and use your liquid screed floor in combination with a new underfloor heating system. Underfloor heating systems are becoming highly popular in new build properties, mainly due to the fact that they can easily be integrated into the build and are preferred over traditional heating methods. Liquid floor screed is perfect for construction projects as this material seamlessly integrates into the construction process. Offering fast drying times and the ability to walk on the screed floor within 24-48 hours – you can be sure that liquid floor screed is ideally suited for your new build project.
Choosing the Right Screeding Contractor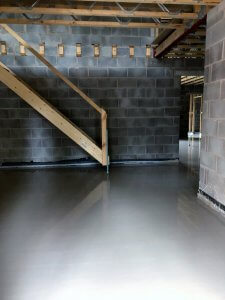 Choosing the right screeding contractor is highly important to ensure that your flooring is installed correctly and that your screed floor is dried and maintained correctly. We have a proven track record of providing high-quality screeding services in Liverpool and the surrounding areas. With greater experience, this offers better planning, a better choice of screed that is available as well as allowing us to help you with the mix design, screed laying and protection. We will work closely with you to deliver your liquid screed flooring on time and to the high standards that you are likely expecting.
Choosing the Right Screed
We offer a wide range of varying screeds that are ideally suited for your project or underfloor heating installation. We can recommend the screed that is ideally suited for you. We are screeding experts and are more than happy to give you a helping hand when choosing the screed that is ideally suited for you and your project. We also offer assistance with the user preparation or can help during the preparation process should you require this.
Moisture Testing After Screed has Been Laid
Before tiling onto calcium sulphate screeds, it's vital to carefully ensure that moisture content is at the correct level for the floor finish. Typical values for moisture sensitive floor finishes is less than 0.5% water by weight, or a relative humidity less than 75%. We are more than happy to give you an indication as to how your floor is drying for a small fee but ultimately it is tasked with your flooring contractor to check that the correct levels are present before proceeding with the final floor finish. 
How Do I Know Liquid Screed is Appropriate?
If you are suffering from issues such as uneven floors or are looking to install a new underfloor heating system then liquid screed is ideally suited and appropriate for you. Your flooring contractor and our contractors can also offer you honest advice on the type of screed that is appropriate for you. Liquid floor screed is fast becoming an industry preferred material due to the vast range of benefits that are offered by this material. 
Whether you are looking to install flooring in a new build property, historic property or commercial premises then liquid floor screed is a great consideration to make due to the range of benefits that this material provides.
Commercial Applications of Liquid Floor Screed
Floor screeders are not just limited to working on domestic projects. Liquid floor screed is also a great choice for a wide variety of industrial and commercial projects. Whether you are looking to install a new floorspace or want to integrate underfloor heating into a commercial or industrial complex then we can assist with this. As mentioned, the same benefits to domestic projects apply to commercial and industrial projects. This ensures that you are able to install even flooring which is durable and perfectly compliments an underfloor heating system should you require this system.
EasyFlow are underfloor heating and liquid floor screed specialists, providing an innovative, quality flooring solution. Liquid floor screed provides fast, efficient and precise floor covering – with many advantages over traditional screed solutions.
Should you feel that you would benefit from installing liquid screed flooring in your home, commercial or industrial premises then get in contact with a member of our team today or enquire online using a contact form on our website.
Contact Our Floor Screeders in Liverpool Today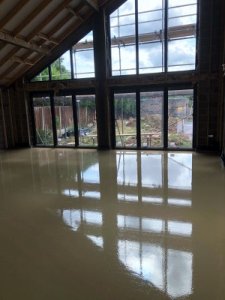 Having many years in the liquid screed and underfloor heating installation industry, Easyflow can help you design and install your liquid screed flooring or underfloor heating system. As the industry standards are exacting, reputation for quality and service is paramount. We have developed a reputation for quality and service and our complete package for underfloor heating and screed allows us to support you from your initial enquiry to the commission of your entire system. If you have considered underfloor heating or liquid floor screed for your property or commercial premises then we are fully equipped to help you in installing the underfloor heating and screed solution that is perfect for your project specifications. If you considering installing an underfloor heating system or liquid screed then you may be looking for further advice or a home survey. Should you be looking for floor screeders near me in Liverpool or screed flooring in Liverpool then enquire with Easyflow using an online contact form on our website. Alternatively, you can telephone our team of friendly liquid screed experts on: 01513176072