Install Underfloor Heating in 2020
Make the Change – Installing Underfloor Heating in 2020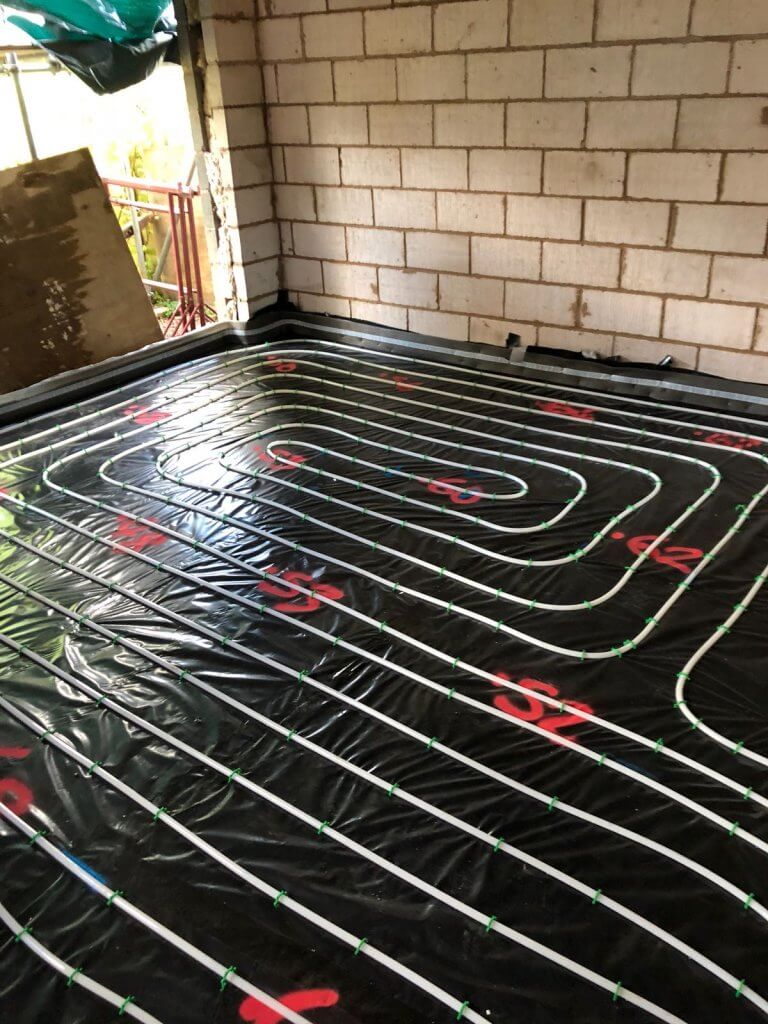 The New Year is the perfect plan to plan and execute a range of home improvement ideas. One of the major areas that you can look to upgrade in 2020 is the way in which you heat your home. Although traditional heating systems are often used to heat homes across the country, underfloor heating systems are becoming more and more popular as a method of heating a property or business premises.
Many have different resolutions when looking into the New Year, whether they are looking to pick up a new hobby or get more active. Home improvement is also a highly popular resolution with many looking to transform their homes after the Christmas period. Your heating system is the perfect place to consider making a change in 2020 – with underfloor heating being perfectly suited for your home.
Deciding to Install Underfloor Heating
If you find that you are being limited by your current heating system then you may find that it's time to shake things up and change your current heating system. Traditional heating systems aren't suited for everyone – especially due to the fact that they take up a lot of space in rooms and can cause various allergies. If you find that your radiator based heating system is not convenient or meeting your requirements then it's definitely a good idea to consider an alternative such as underfloor heating.
There are also additional benefits that you can expect to enjoy when installing your underfloor heating system – such as saving money on energy bills. You are also able to install your underfloor heating system in a historic property.
Property Market in the New Year
The property market is very active and busy at the start of the year. This is because of the fact that some couples, families and individuals are looking to make a new start in the New Year, which means that they will be buying houses or selling houses. Part exchanges may also occur when looking to purchase a new home so some look to improve the appeal and overall value of their homes before looking to purchase the next. Although there is a flurry of activity at the start of the New Year – this makes it the perfect time to consider a wide range of home improvement projects.
This perfectly fits into underfloor heating and liquid screed which can be installed at your property effectively and to a strict timescale. This makes underfloor heating an ideal system to consider when looking to upgrade a home. This coupled with other products that are on the market can increase the value of your home as well as the appeal to potential buyers.
Underfloor Heating When Looking to Purchase a Property
If you are looking to purchase a home in the New Year then you may be looking for an alternative heating system to traditional heating. For New Build properties – you will likely find that they are being installed more and more due to the fact that they integrate well into the construction process – especially when installed with liquid floor screed. For your current property – you can also use underfloor heating and liquid floor screed to replace your current heating systems – which is perfect if you are looking to make changes to a purchased property. If your new home doesn't match your requirements – it's important to bear in mind that that home was likely suited to someone else's needs. This is why 2020 is the perfect time to consider installing a wet underfloor heating system.
Does a Wet Underfloor Heating System Reduce Costs?
An electric underfloor heating system is highly expensive to run especially when compared to wet underfloor heating systems. Wet underfloor heating systems run on lower temperatures than other heating methods which reduces the cost of running your underfloor heating system. This can lead to a return on your investment as well as reduced running costs. You can also utilise different heating sources that heat your underfloor heating pipes. This can include heat source pumps and boilers. There is also scope for renewable energy sources to heat the system – reducing the environmental impact of your heating system.
Green Solutions for Greener Homes
Many homes are concerned about their impact on the environment. This can extend to electrical systems as well as systems that run on gas. In the Summer for example – the vast majority of electricity is produced via renewable sources but in the Winter – it is almost exclusively generated by the burning of coal. This makes electrical systems less environmentally friendly in the Winter months where they will exclusively be used. If you are concerned about the environmental responsibility of your home or are looking to reduce carbon emissions then it's making changes to heating systems as well as increasing the insulation of your home which will be extremely important and will have the most impact in terms of reducing your environmental impact.
This is another factor that may make your home more attractive to buyers or to save money when you have purchased a new home. Although underfloor heating is a significant investment – the environmental and health benefits are apparent. With correct installation, your wet underfloor heating system requires little to no maintenance, which is another benefit of making the switch from a traditional system.
Is a Wet Underfloor Heating System Worth the Investment?
If you are struggling with space in a home then underfloor heating is the perfect investment. In smaller rooms such as a bathroom – where a radiator is stopping you from installing a full bath unit or shower unit – underfloor heating can make all of the difference. This also allows you to enjoy a wonderful warm floor in your bathroom area. In a design-conscious home or a home where you are looking to make simple improvements – underfloor heating is ideally suited for you.
There are various thermostat options and integrations that allow you to control the temperature at times to suit you. This is perfectly suited for when you want to turn your underfloor heating system on and when you want to enjoy the feeling of a warm floor and room. As heat will rise evenly – your entire room will be warm as and when you need it to be. This also reduces energy costs as you control the times in which your underfloor heating system activates and when the underfloor heating system is turned off – giving you full control of your heating system.
Go Ahead & Make the Switch or Arrange for Installation Today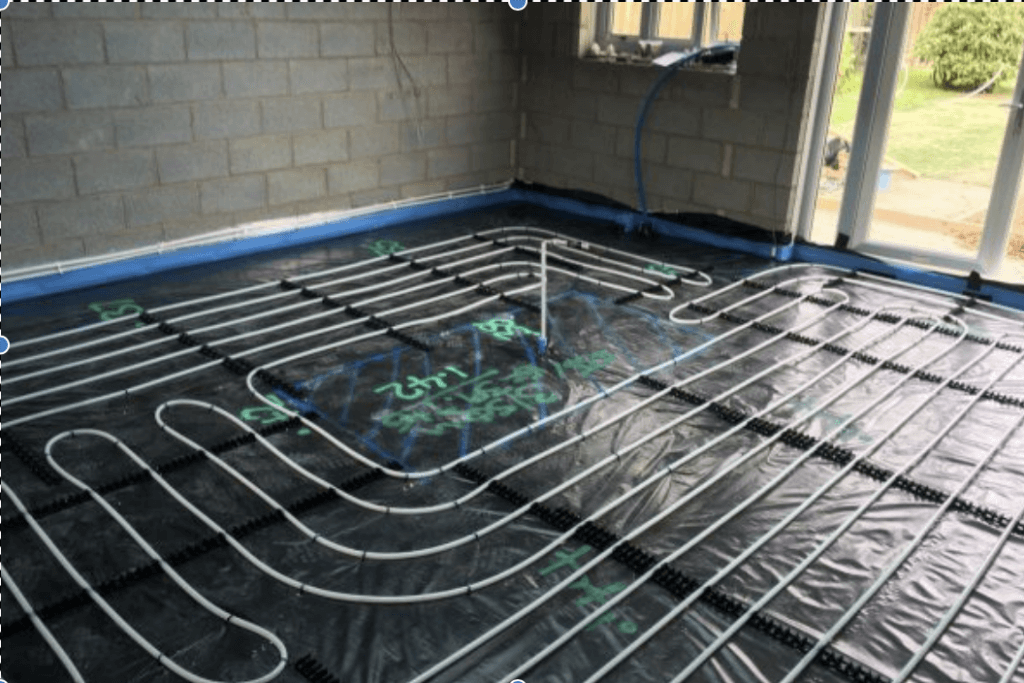 If you find that the numerous benefits of wet underfloor heating are appealing to you and tick all the right boxes then why not consider the installation of a wet underfloor heating system. They are perfectly suited for a wide variety of homes – both historic properties and new build properties. If you are unsure about the installation of underfloor heating then it's highly recommended to work with an expert company to install your desired underfloor heating system. With the wide variety of underfloor heating systems that are available – we can help you choose your brand new underfloor heating system and assist with the installation of your new system should you require this. To find out more about underfloor heating or our liquid screed products, get in touch with a member of our team today.